The Best Of Lake View Dining: Lake Chalet
Lake Chalet is one of the finest restaurants in Oakland. Nestled on the bank of an Oakland gem, Lake Merritt, Lake Chalet offers fine dining, superb customer service, and an amazing view of one of the Bay Area's most beloved and diverse cities. Two of my favorite dishes from my last visit are the crispy fried chicken wings and the chalet beignets.
Crispy Fried Chicken Wings with a Red Chile Lime Glaze
Photo Credit: Mechelle Miller
These beignets are to die for and could quite possibly be my last meal if I were dying. They are fluffy on the inside, golden brown on the outside, and are so good with the sauces. The strawberry sauce was my favorite, I liked the tanginess of it coupled with the sugar coated pastry. I also really liked drizzling both the strawberry and chocolate sauces over the beignets because let's face it, chocolate added to anything is a good time.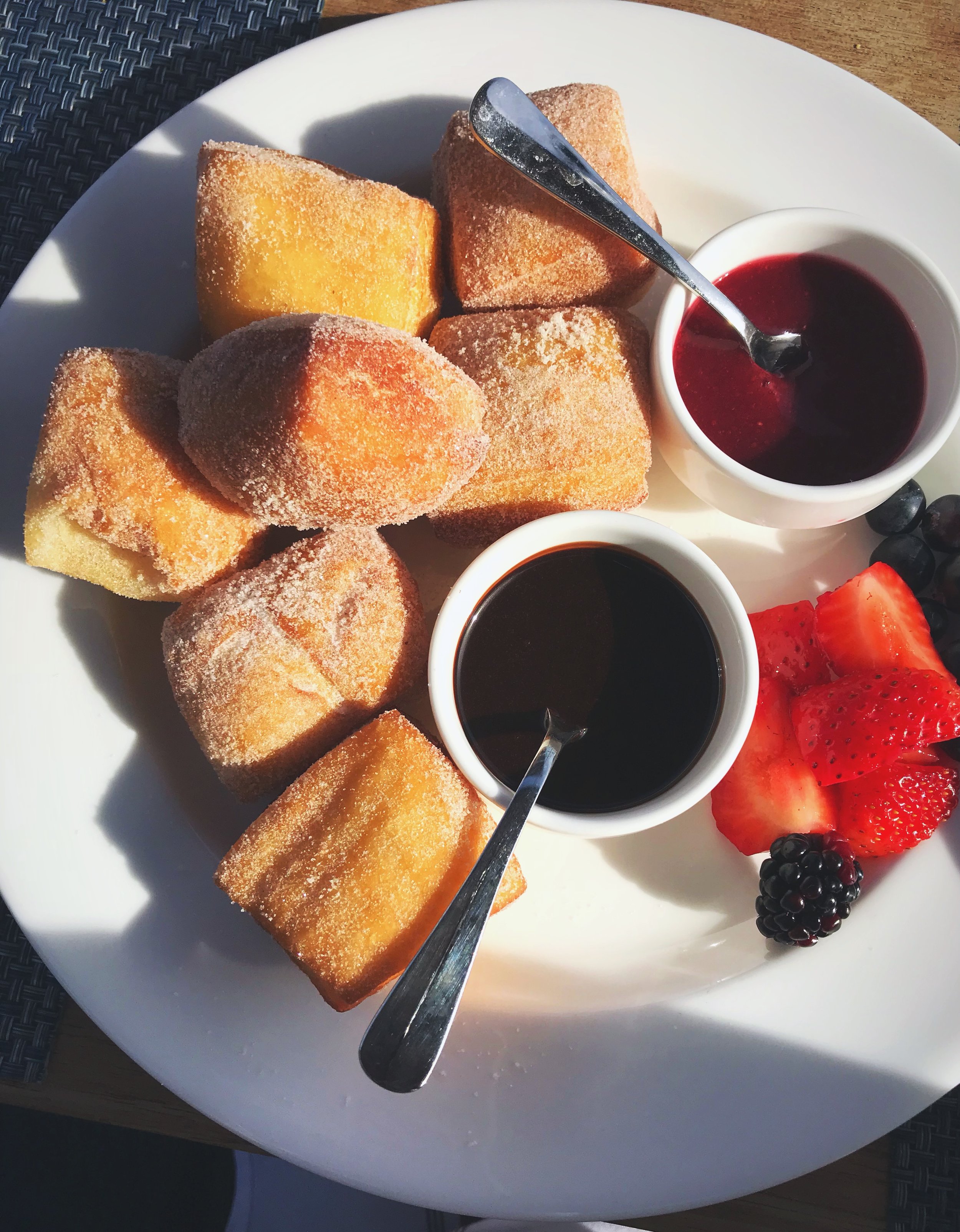 Chalet Beignets with strawberry syrup, chocolate syrup, and seasonal berries.
Photo Credit: Mechelle Miller
To check out more from Lake Chalet click here.
Keep Inspiring!
XOXO - Mechelle